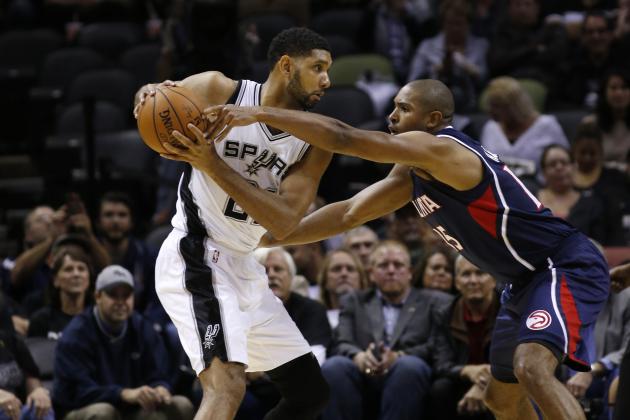 Chris Covatta/Getty Images
2 Reads 0 Comments
The Atlanta Hawks have been touted as the new-age San Antonio Spurs this season, having exceeded expectations en route to the East's best record. Sunday afternoon, they'll host their veteran blueprints as they look to bounce back from a two-game skid.
San Antonio has won its last two games, but the victories did not come against top-tier, playoff-bound squads. 
The Hawks' losses came against the league-leading Golden State Warriors and the Oklahoma City Thunder.
In early November, the Spurs edged the Hawks 94-92 behind Tim Duncan and Tony Parker's combined 34 points.
Since then, San Antonio's season has seen its ups and downs, while Atlanta has emerged as an elite contender.
Tune in before tipoff for live updates throughout the matchup.
Tipoff: 3 p.m. ET
TV: FSSW, SPSO
Load More Posts