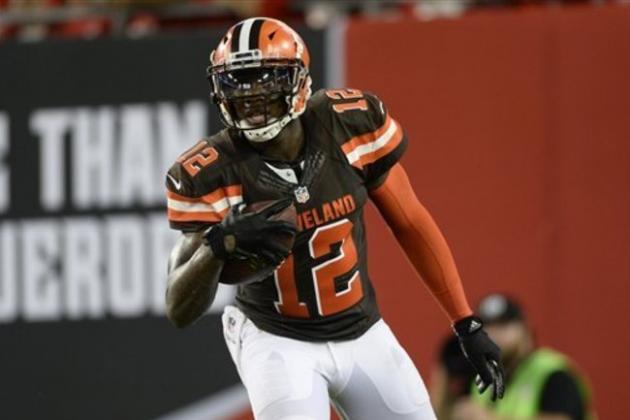 Associated Press
Browns WR Josh Brown 447 Reads 0 Comments
As the NFL season gets ready to kick off in less than two weeks, teams are still making last-minute adjustments to their rosters, hoping to get that extra boost to put them in the playoff mix.
More talent will become available as teams are forced to make cuts that bring their roster closer to the 53-man limit heading into Week 1. Trades are not as likely because they aren't a big part of the NFL at this stage of the season.
There are still some trade rumblings to keep an eye on in the event that things change, as well as some notable free agents available.
Here are the latest rumors from around the NFL with just one more week of preseason action left before the real games begin.
Browns Put High Price on Josh Gordon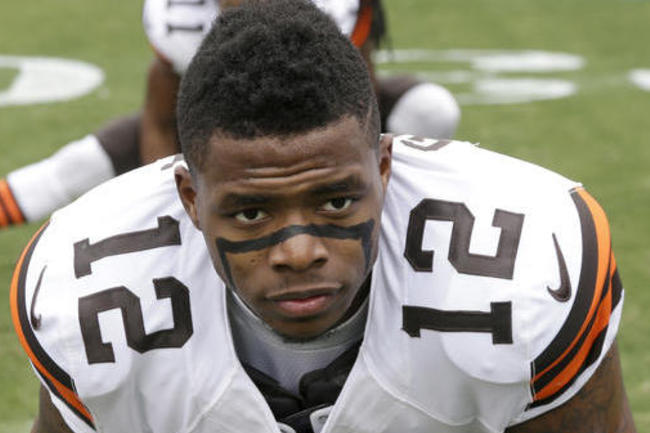 Bob Leverone/Associated Press/Associated Press Browns WR Josh Brown
Josh Gordon gave the Cleveland Browns a taste of what could be in store for their offense when he caught two passes for 87 yards, including a 43-yard touchdown from Robert Griffin III in the second quarter, against the Tampa Bay Buccaneers on Friday.
Seeing Gordon back on the field for the first time since December 2014 provided an excellent reminder of the talent that made him one of the NFL's best wide receivers before he was suspended all of last season.
It's no surprise that the Browns have reportedly put a high price tag on Gordon if they were to consider trading him.
Per Mike Garafolo of NFL Network (via NFL.com's Kevin Patra), the Browns' starting price on Gordon involves "a second-round pick and then some."
Sashi Brown, Cleveland's executive vice president of football operations, told Nate Ulrich of the Akron Beacon Journal the team has no plans to deal Gordon: "Listening [to trade offers] is probably a mischaracterization. We've said all we needed to say about it. We're not looking to trade Josh."
It's doubtful the Browns would find a trade partner for Gordon at that price tag even if they wanted to deal him. He has to sit out the first four games this season while serving his suspension and is scheduled to be a restricted free agent after 2016.
Reading too much into one preseason game is dangerous, though ESPN Stats & Info did highlight a reason why the Browns may be feeling good about their quarterback-receiver combination:
RG III hooked up with Josh Gordon for a 43-yard TD tonight.

In 2010 at Baylor, the average length of Griffin to Gordon TDs was 48.7 yards.
— ESPN Stats & Info (@ESPNStatsInfo) August 27, 2016
The Browns are so devoid of talent at every position on both sides of the ball that unless an offer blows them away, there is no point in trading Gordon.
If the troubled wideout can put his past behind him, the Browns will have a foundation piece to build their offense around. Gordon is just 25 years old, so he's hardly an old man who is clinging to past glory.
Colts Meet Stevan Ridley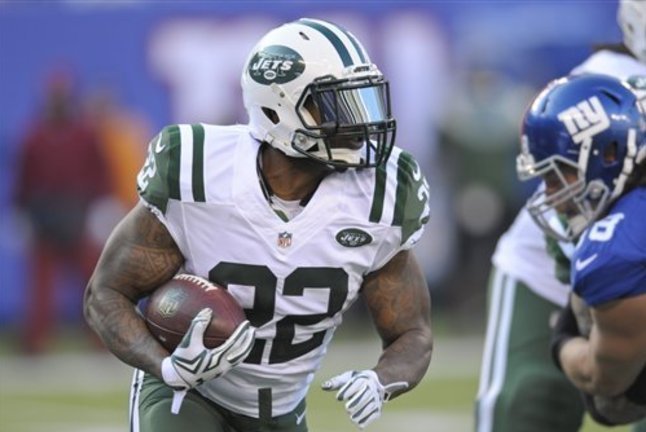 Bill Kostroun/Associated Press/Associated Press RB Stevan Ridley
Needing more depth at running back, given Frank Gore's inability to be a 300-carry workhorse at this stage of his career, the Indianapolis Colts met with free agent Stevan Ridley.
Garafolo reported the two sides met Friday.
Per Stephen Holder of the Indianapolis Star, Ridley has received interest from other teams with the potential to get multiple offers.

Holder also emphasized why the Colts are exploring outside help at running back:
The Colts are generally happy with starting running back (Gore), but they are exploring the idea of adding competition behind him. The production of Robert Turbin, Jordan Todman and Josh Ferguson has been underwhelming during this preseason. The interest in running back is not new. The Colts have worked out multiple running backs since the start of training camp, including another former Detroit Lion, Joique Bell.
Ridley was a key piece of the New England Patriots offense in 2012 when he ran for 1,263 yards and scored 12 touchdowns. Injuries have plagued his career in the three years since, though. The 27-year-old has played in just 15 games since 2014.
He tore the ACL and MCL in his knee two years ago, which kept him on the sidelines during New England's run to the Super Bowl.
The New York Jets took a chance on Ridley last season, but he recorded just 90 yards on 36 carries in nine games. The Detroit Lions signed him this offseason before releasing him earlier this week.
The Colts need to make a concerted effort to improve their running game. They had the fourth-fewest rushing yards in the NFL last season and averaged just 3.6 yards per attempt.
Andrew Luck is still the focal point of Indianapolis' offense, but the physical toll he's taken since 2012 finally caught up with him last season. He needs to be healthy for 16 games if the Colts hope to return to the postseason.
The easiest way to take pressure off Luck is by giving him the support of a good running game. Gore is 33 years old and in the twilight of his career, so a strong and capable backup is necessary to keep his legs fresh.
Ridley isn't the star he appeared to be four years ago due to a rash of injuries, but he can be an effective backup in the right system.
Eagles Shopping Defensive End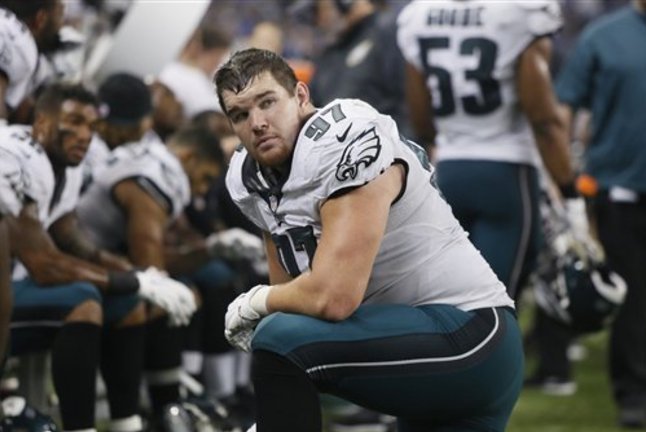 Duane Burleson/Associated Press/Associated Press Eagles DT Taylor Hart
The Philadelphia Eagles have spent most of the offseason distancing themselves from anything associated with the Chip Kelly era.
Per Jason La Canfora of CBS Sports, defensive end Taylor Hart could be the next Kelly draftee on the move if the Eagles have their way:
Eagles have been shopping DE Taylor Hart, a 5th rnd pick in 2014 (and former Oregon Duck), in trade conversations with other teams
— Jason La Canfora (@JasonLaCanfora) August 24, 2016
Hart has not been a key piece of the defense since he was drafted in 2014. The 25-year-old didn't play as a rookie. He took on a more consistent role last season, appearing in 14 games and recording 27 total tackles.
The Eagles' official depth chart lists Hart as the No. 3 defensive tackle behind Bennie Logan and Beau Allen.
Even Kelly, who has not been shy about drafting Oregon players, seemingly acknowledged that Hart wasn't going to do much for the Eagles by sitting him in 2014.
At some point it just becomes easier to cut bait with a player. The Eagles are smart to shop Hart, hoping they can find another team that will give up a late-round draft pick or even a backup at another position for him. However, nothing in his performance thus far warrants that kind of investment in him.